Do you ship Internationally?
Currently for international orders, please visits our ETSY store at the link below:
How are the products manufactured?
The products are manufactured using 3D printed technology in upstate New York. 3D printing allows us to be able to produce new and custom designed holders quickly and inexpensively without expensive tooling costs. Custom order can be turned around in a few days instead of months. All the pictures of the parts on the website are as printed. With the nature of 3D printing there will be some visible layer lines and small imperfections from the printing process. We try to keep these to the back and inside of the parts as much as possible.
How do I clean the holders?
The holders should be hand washed only with warm soap and water or they can also be cleaned with disinfecting wipes or spray. Please do not wash them in the dishwasher, the temperatures are too hot and may deform the plastic.
Can I paint the holder?
Yes, the holders can be painted. For the best results with painting the parts should be lightly sanded and then coated with a spray primer prior to painting. There are many helpful guides online for painting PLA plastic that can be followed.
I want to install the holder on a different outlet which has a different wall plate style?
The wall plates and the holders are interchangeable. Replacement wall plates are available in the online store and can easily be swapped out.
Replacement Wall Plate
Are these available in different colors?
Unless otherwise specified all the holders are manufactured in white PLA plastic. If you would like a different color please contact us and let us know what color you had in mind. We will let you know what we currently have available.
I have 1 Oral-B and 1 Philips Sonicare charger, can I still use the holder?
No problem, if you have multiple brands of chargers that you want to install in the same holder we can offer a custom design. Please contact us and let use know what you need.
Request a Custom Order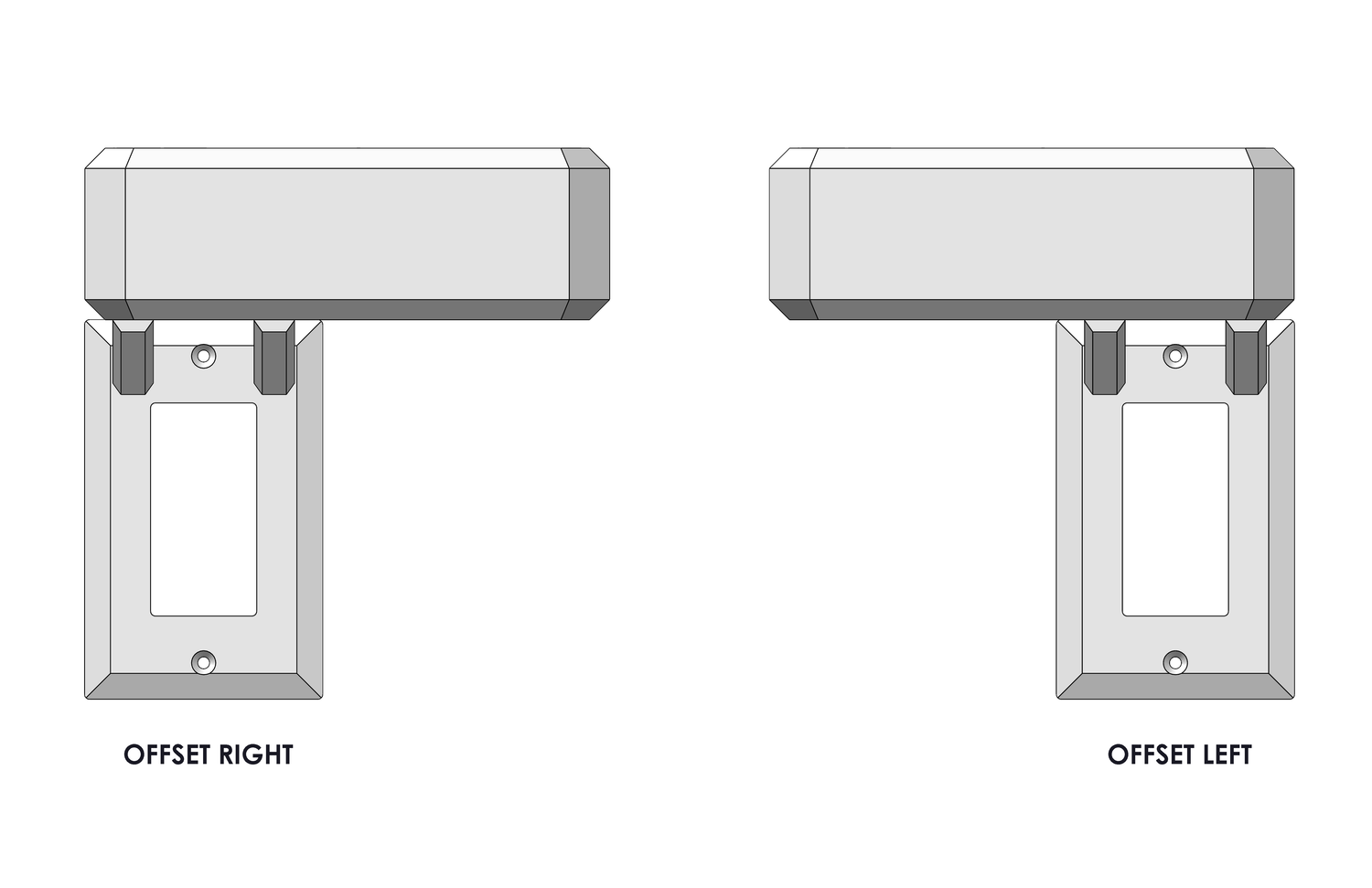 My wall outlet is too close to the corner for the holder to fit, what can I do?
Yes, no problem, the holders come centered on the wall plates as is shown in the product drawings. They can however be customized and offset to the Left or Right to clear any interference issues that you may have. Please just add a note to the order, pictures and dimensions are helpful if you are unsure.