Electric Toothbrush Holder, Wall Mount, Oral-B, 1 to 4 Chargers
Regular price
Sale price
$19.99 USD
Unit price
per
Sale
Sold out
Hide the cords and declutter your bathroom counters.  Wall mounted electric toothbrush holder and organizer to get the Oral-B electric toothbrush charger up off the counter and hide the cords. 
Great storage solution for small bathrooms with limited counterspace.  Holders mount by replacing your existing electrical outlet wall plate with the new holder (please save and reuse your existing wall plate screws).  The extra cord length from the charger is stored inside of the holder.
Charger Brand (See Reference picture of charger in listing):  Oral-B (Oval Charger)
Number of Openings:  1-4
Color: White
Material: 3D printed from PLA+ plastic
Wall Plate Styles (Please see drawing to match your wall plate):
GFCI/Decora, Single Gang, Vertical Orientation
GFCI/Decora, Double Gang, Vertical Orientation
Duplex, Single Gang, Vertical Orientation
Duplex, Double Gang, Vertical Orientation
Blank Plate (Mounts directly to the drywall, hardware included)
Custom Wall Plate Option (See Style 6 Drawing and reference the Style Number in the order notes). If you need a design not shown please add details in the order notes.
Electric toothbrushes and chargers NOT INCLUDED
Share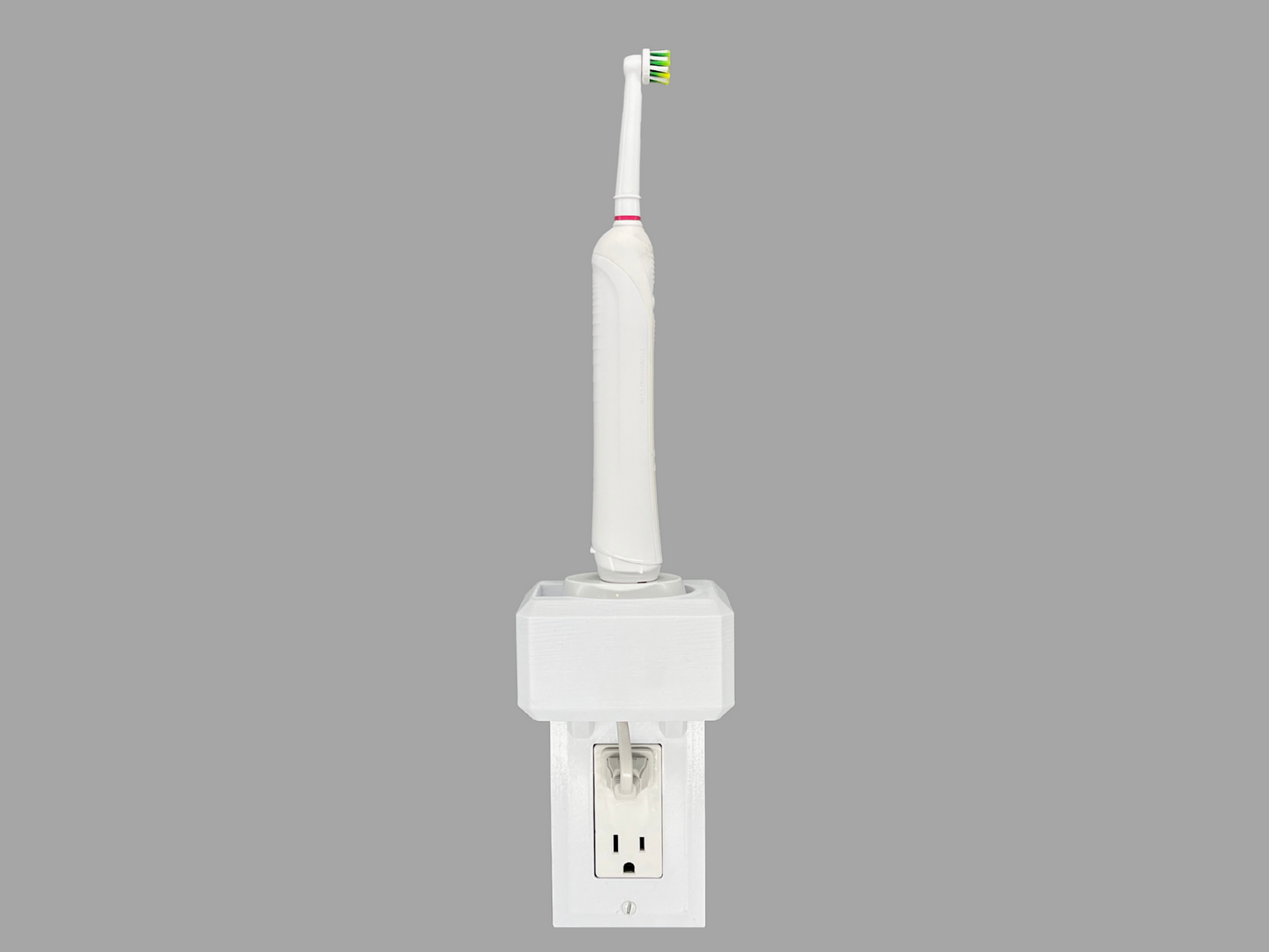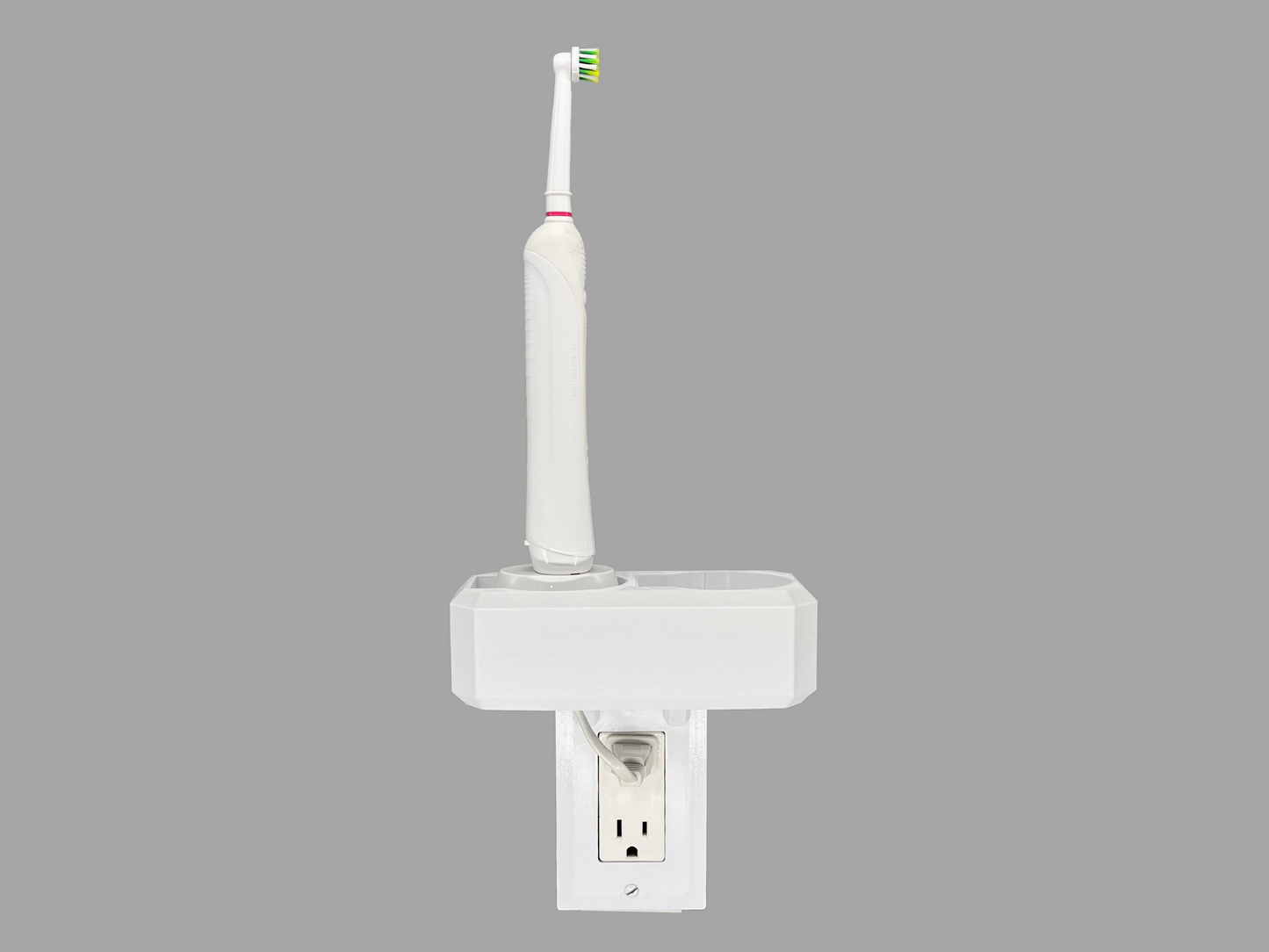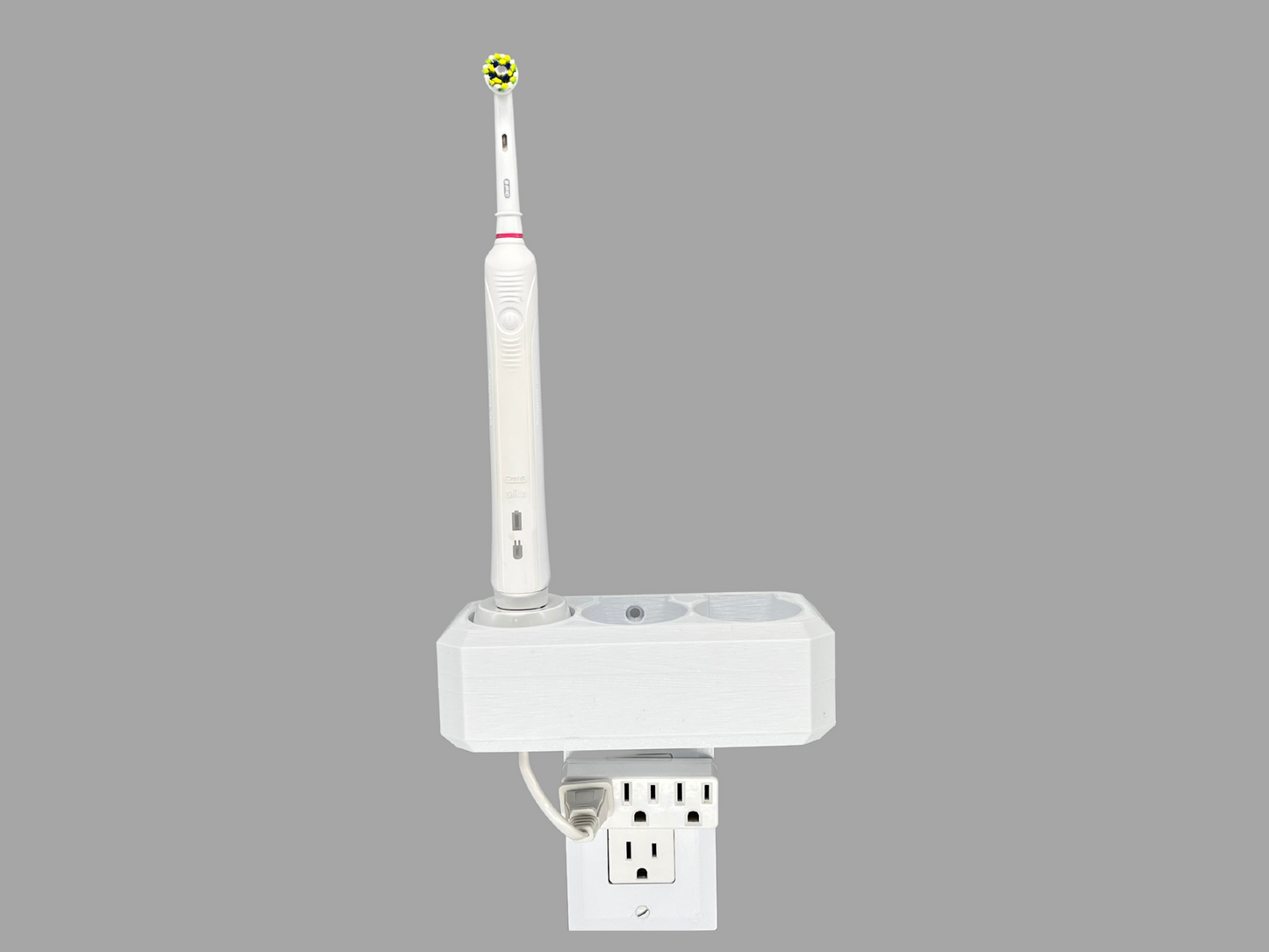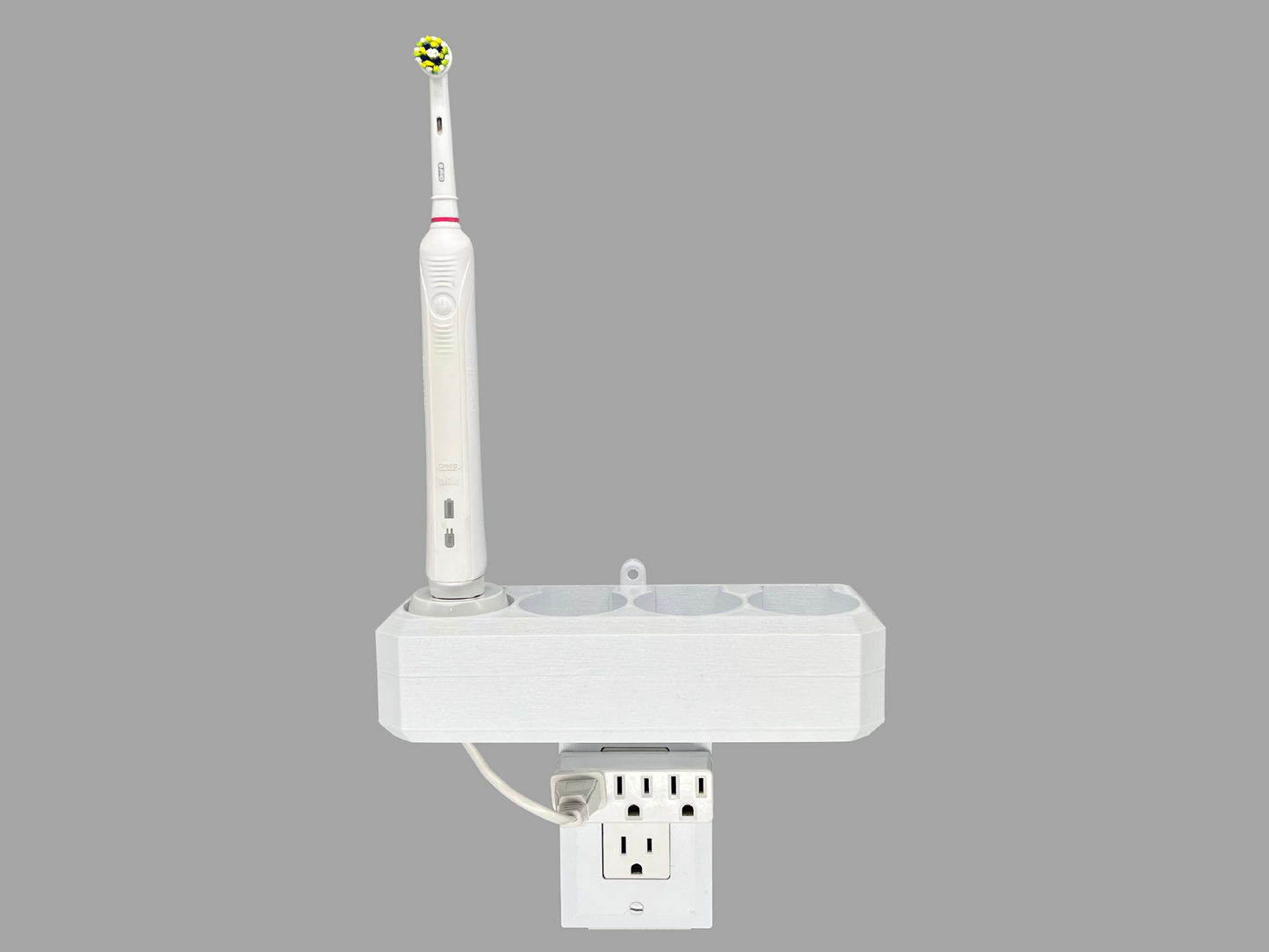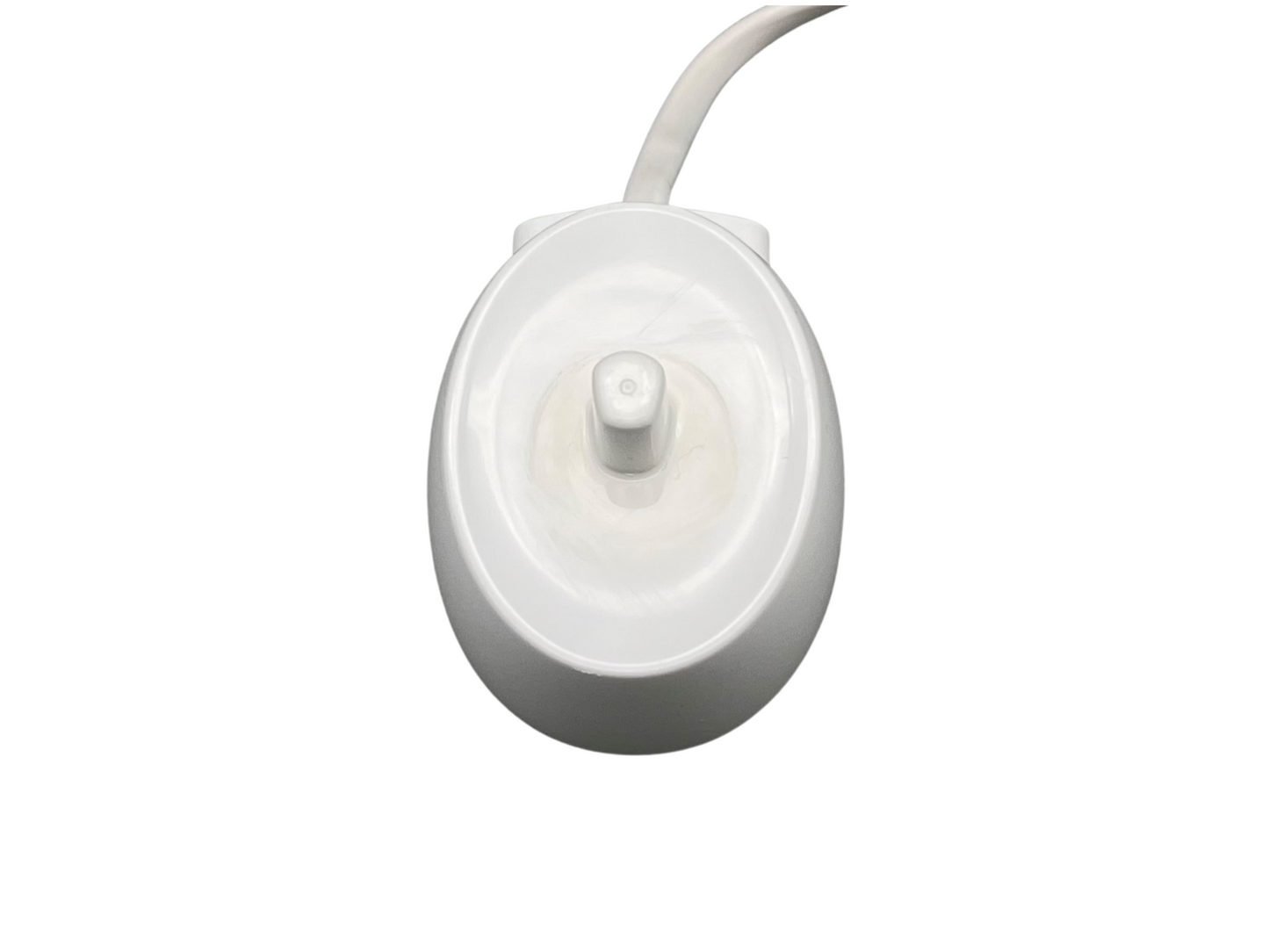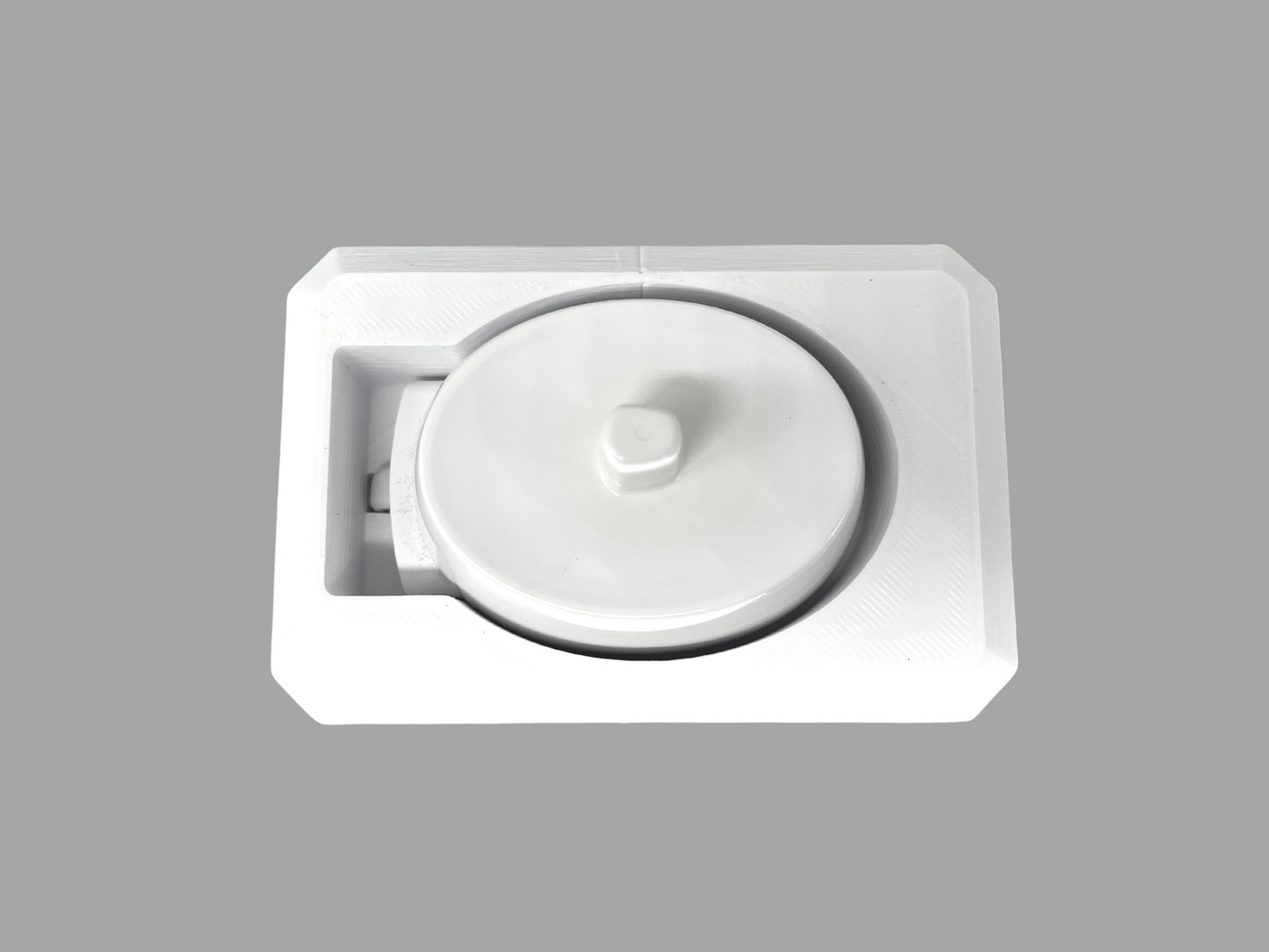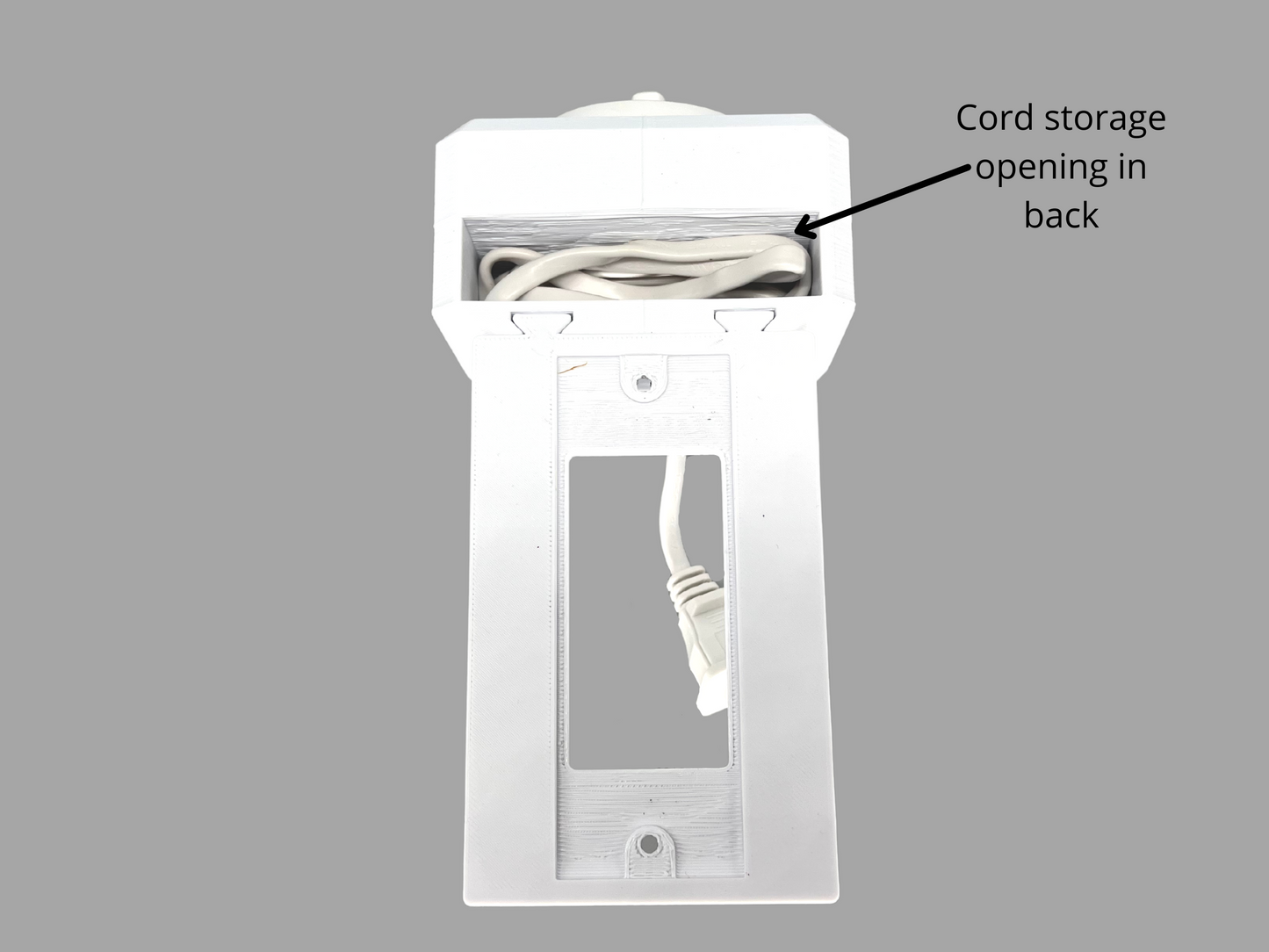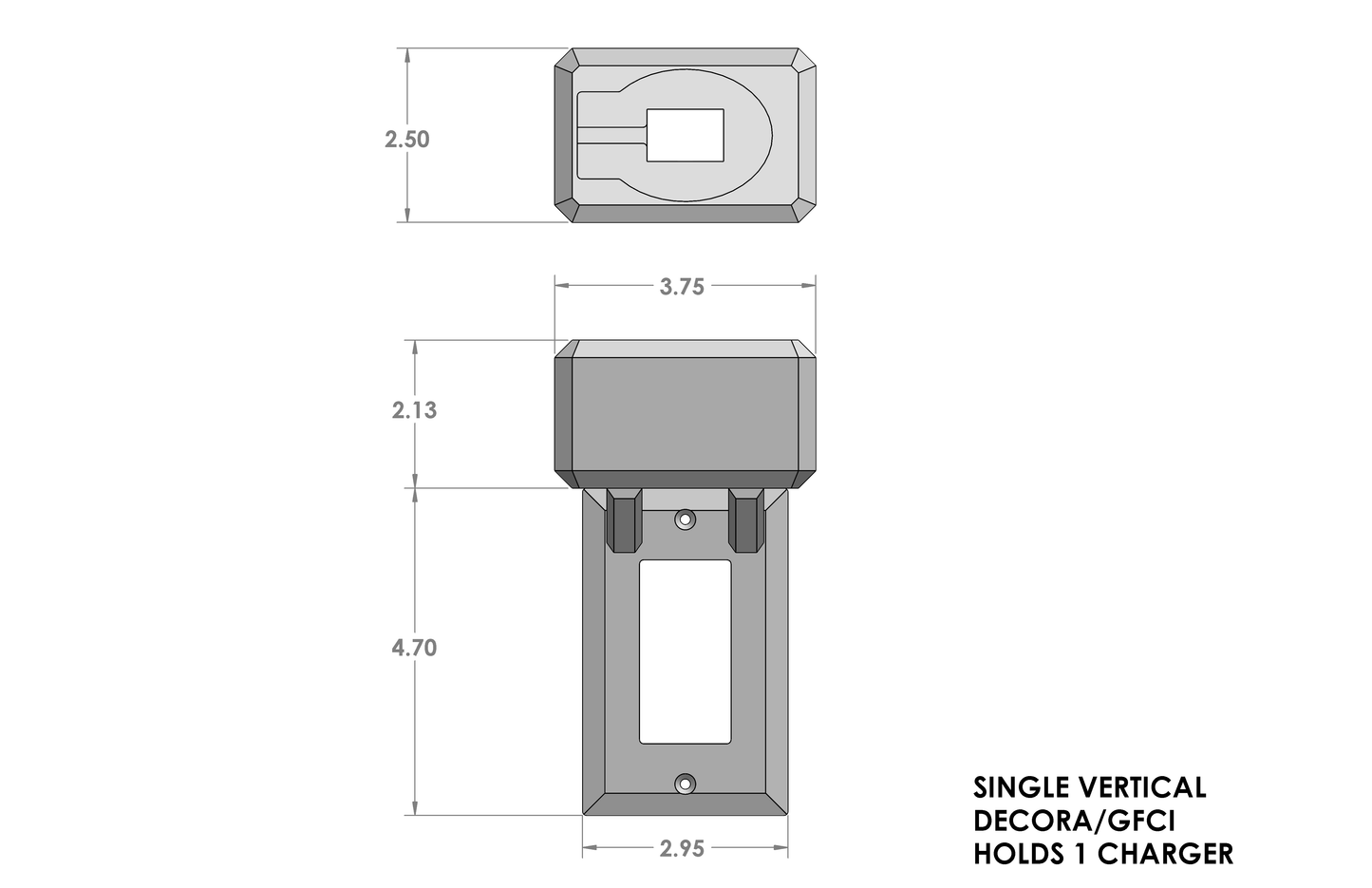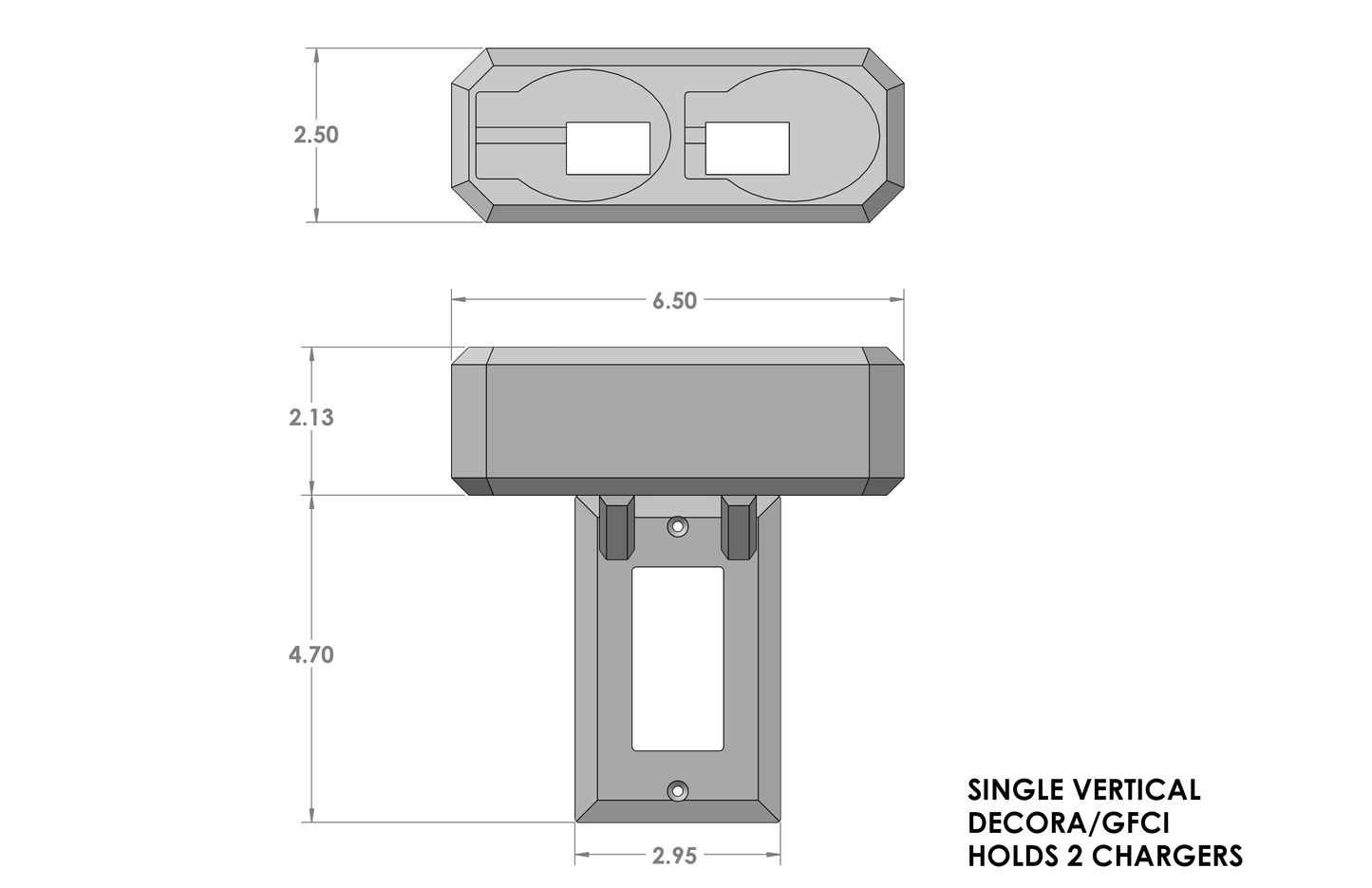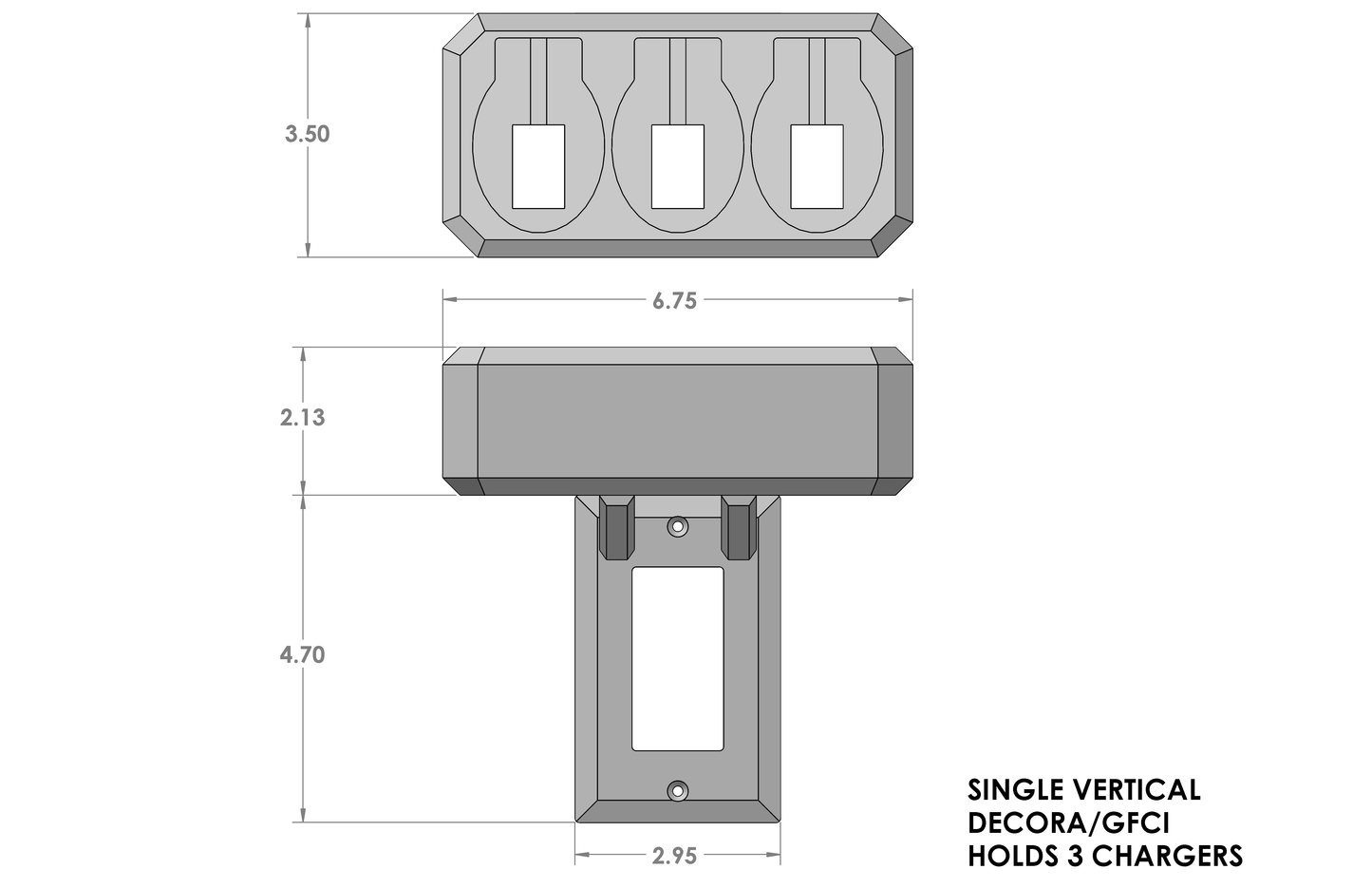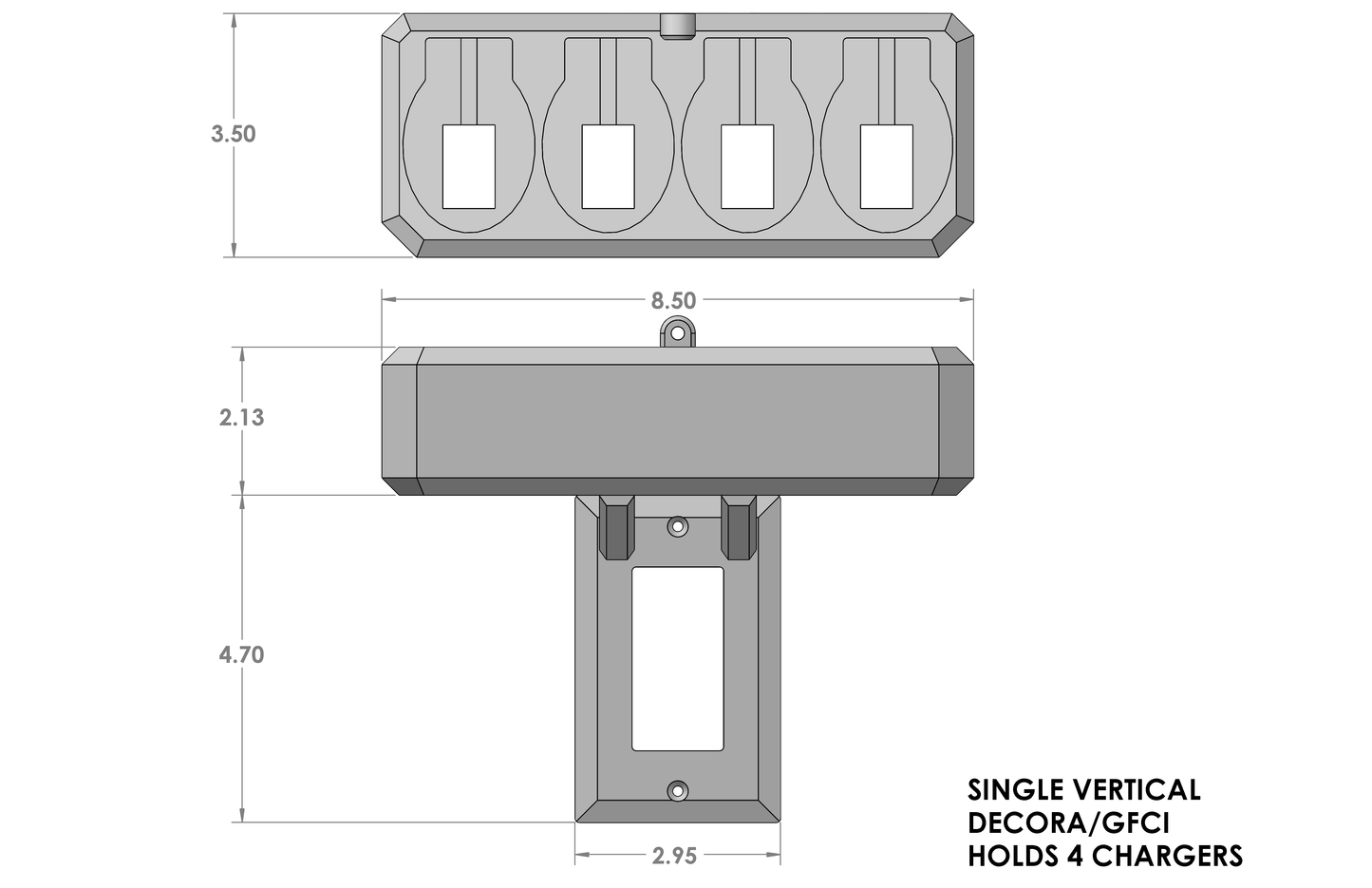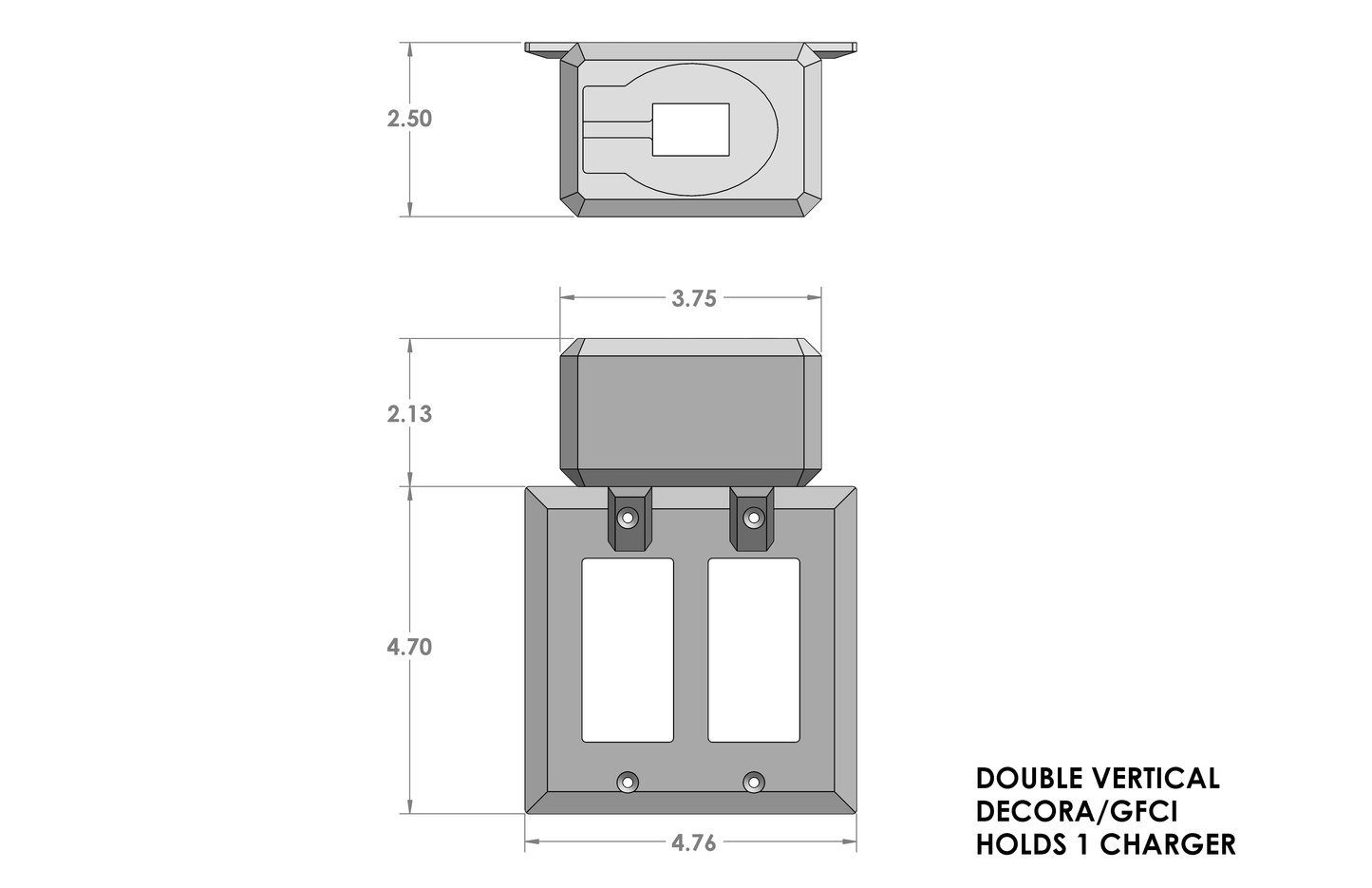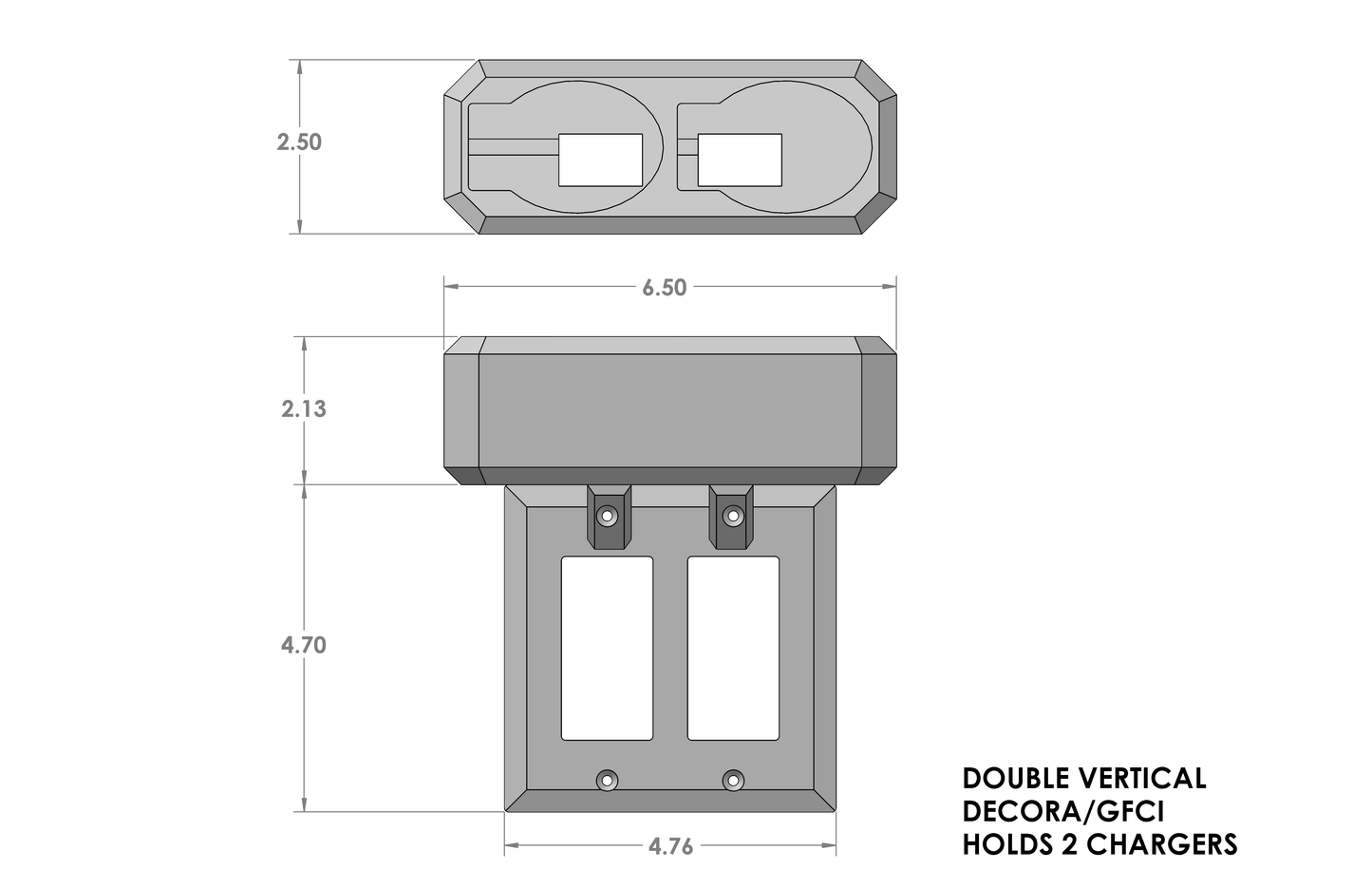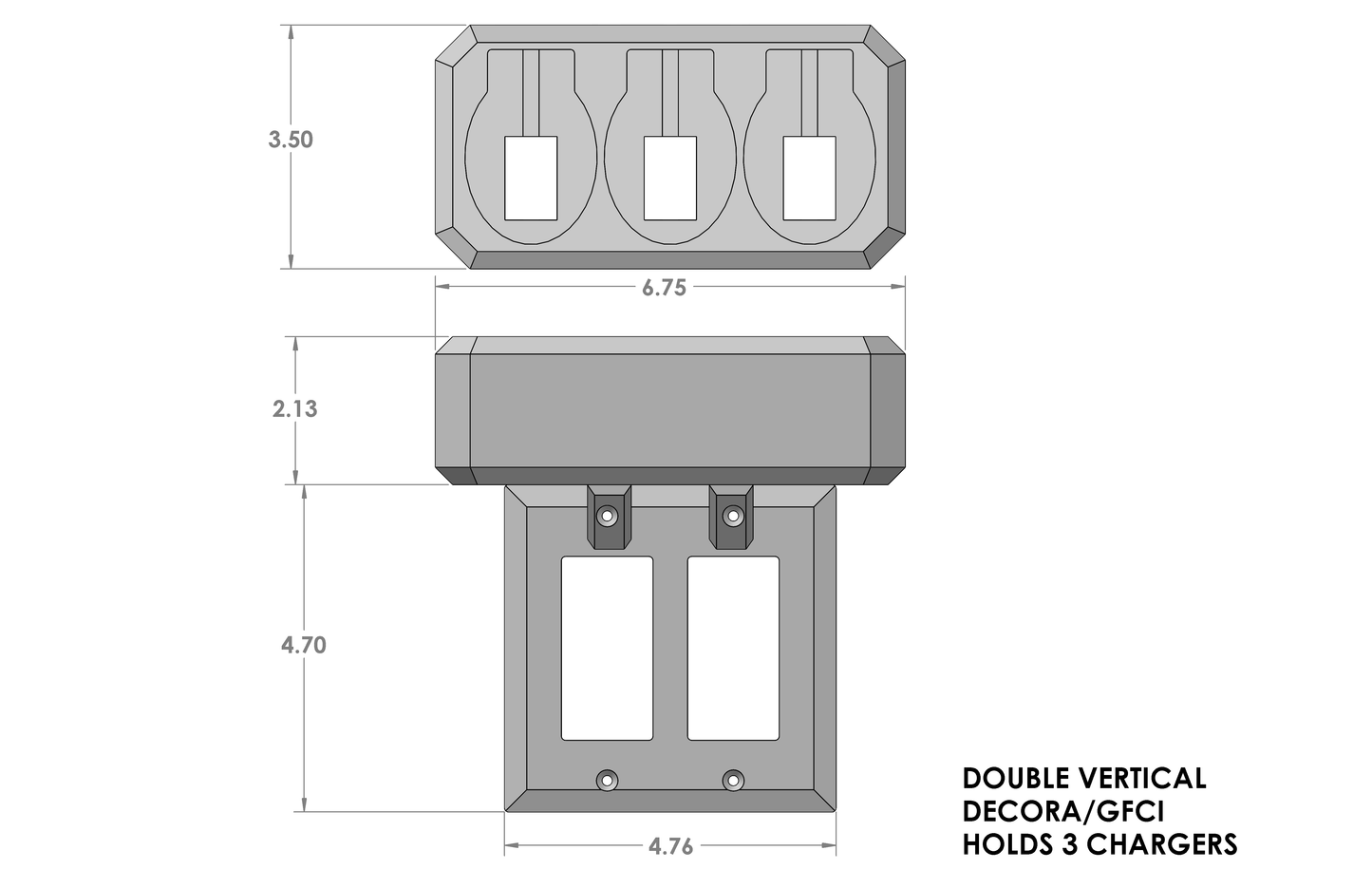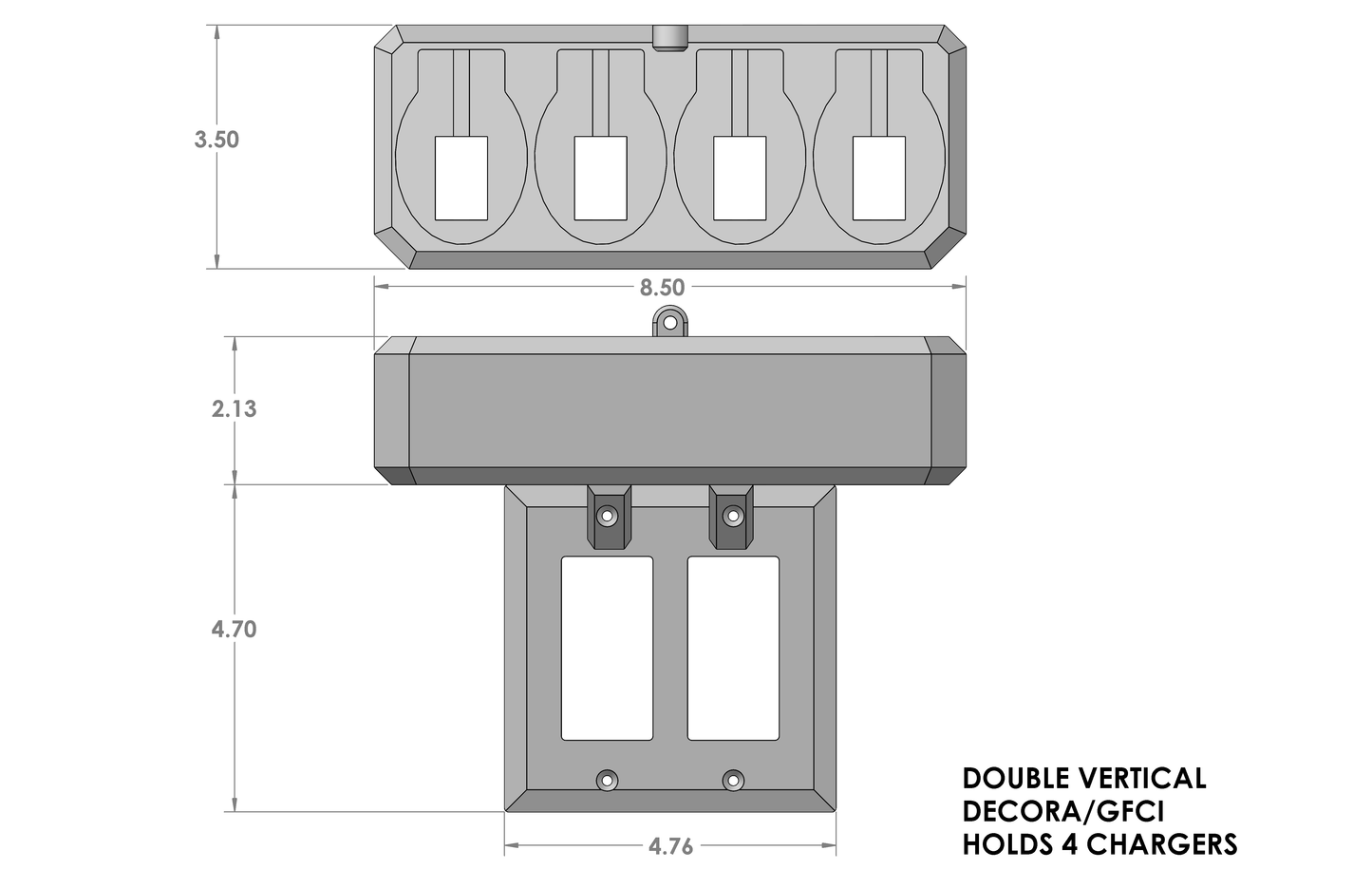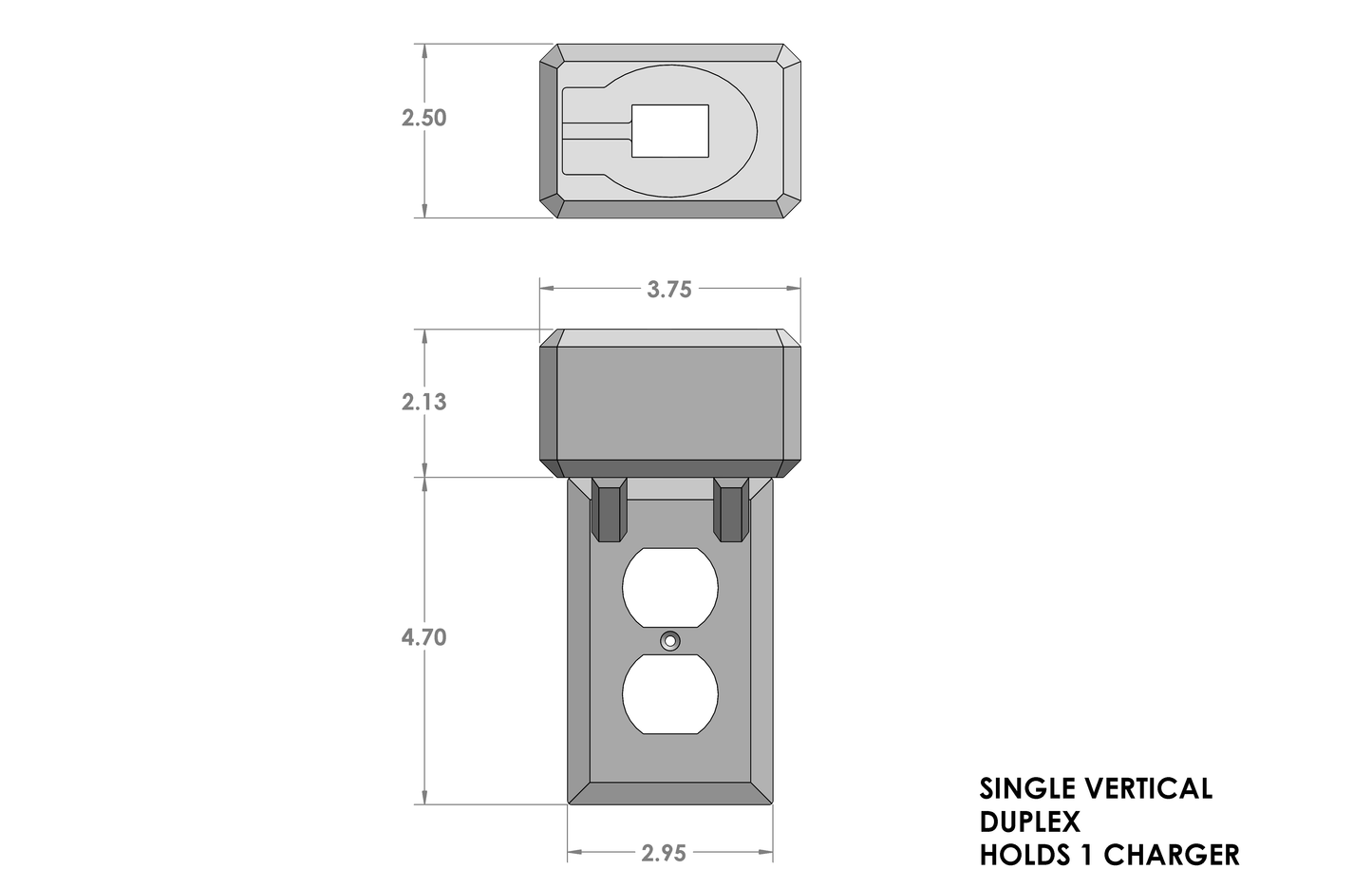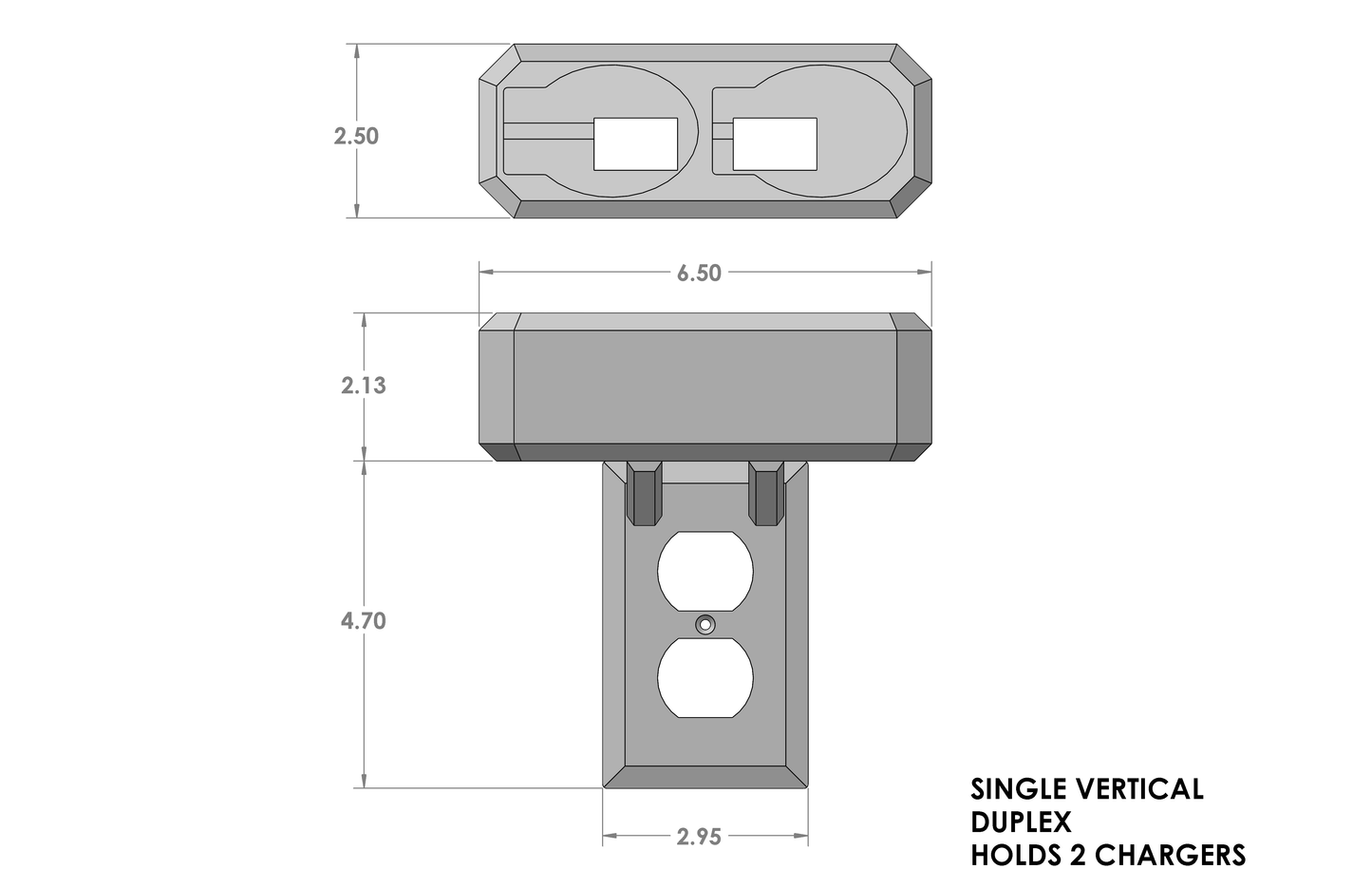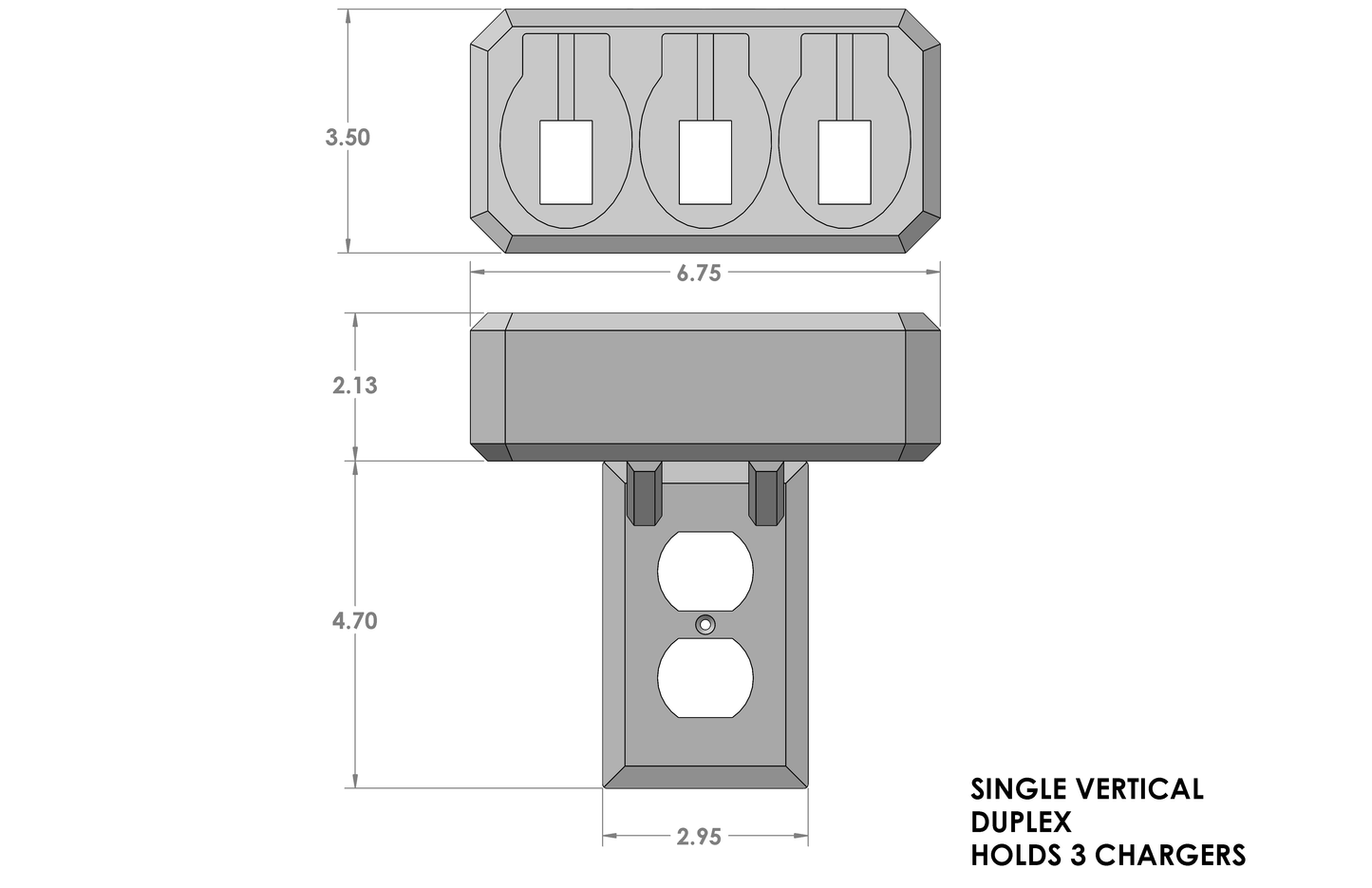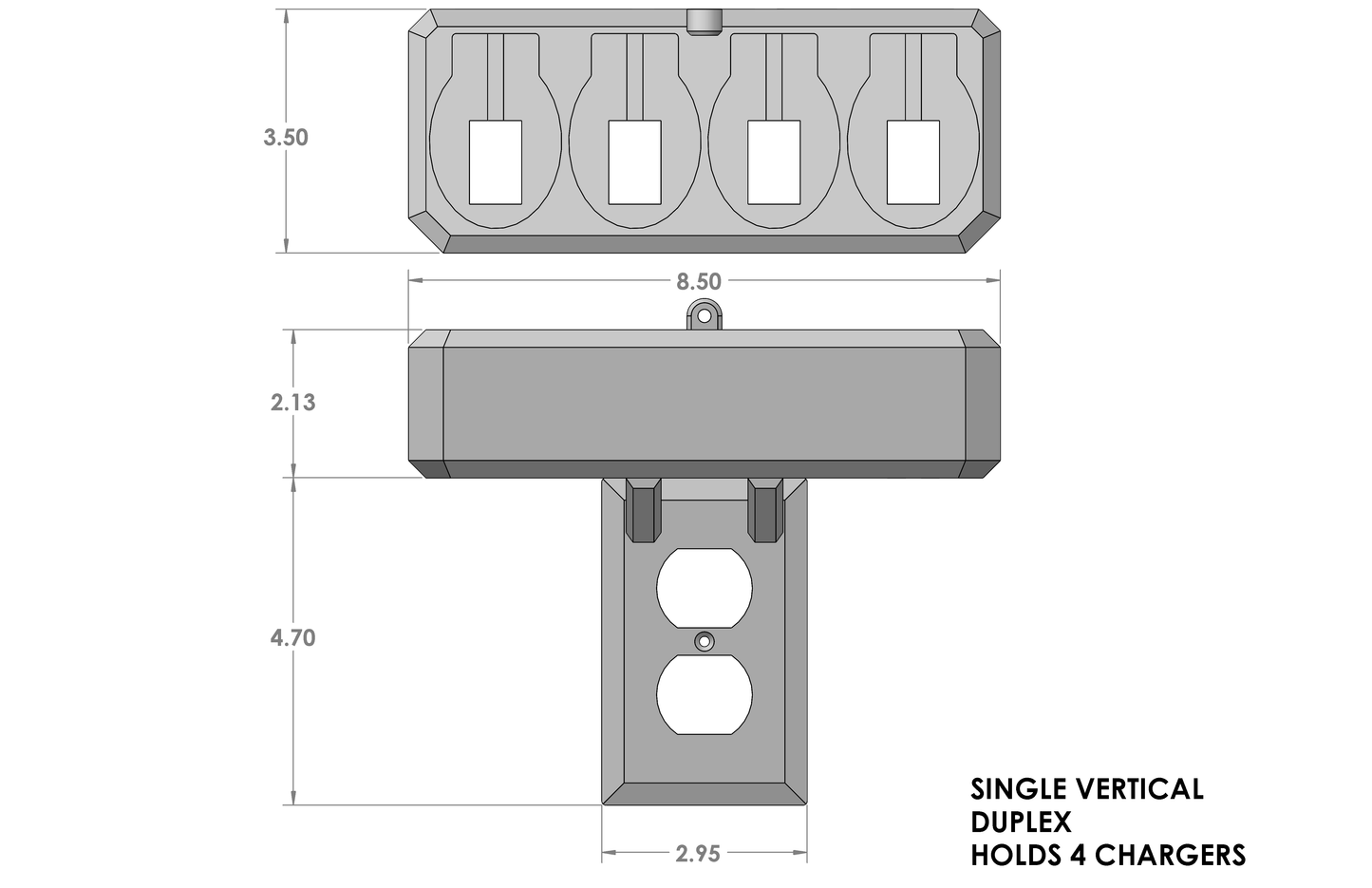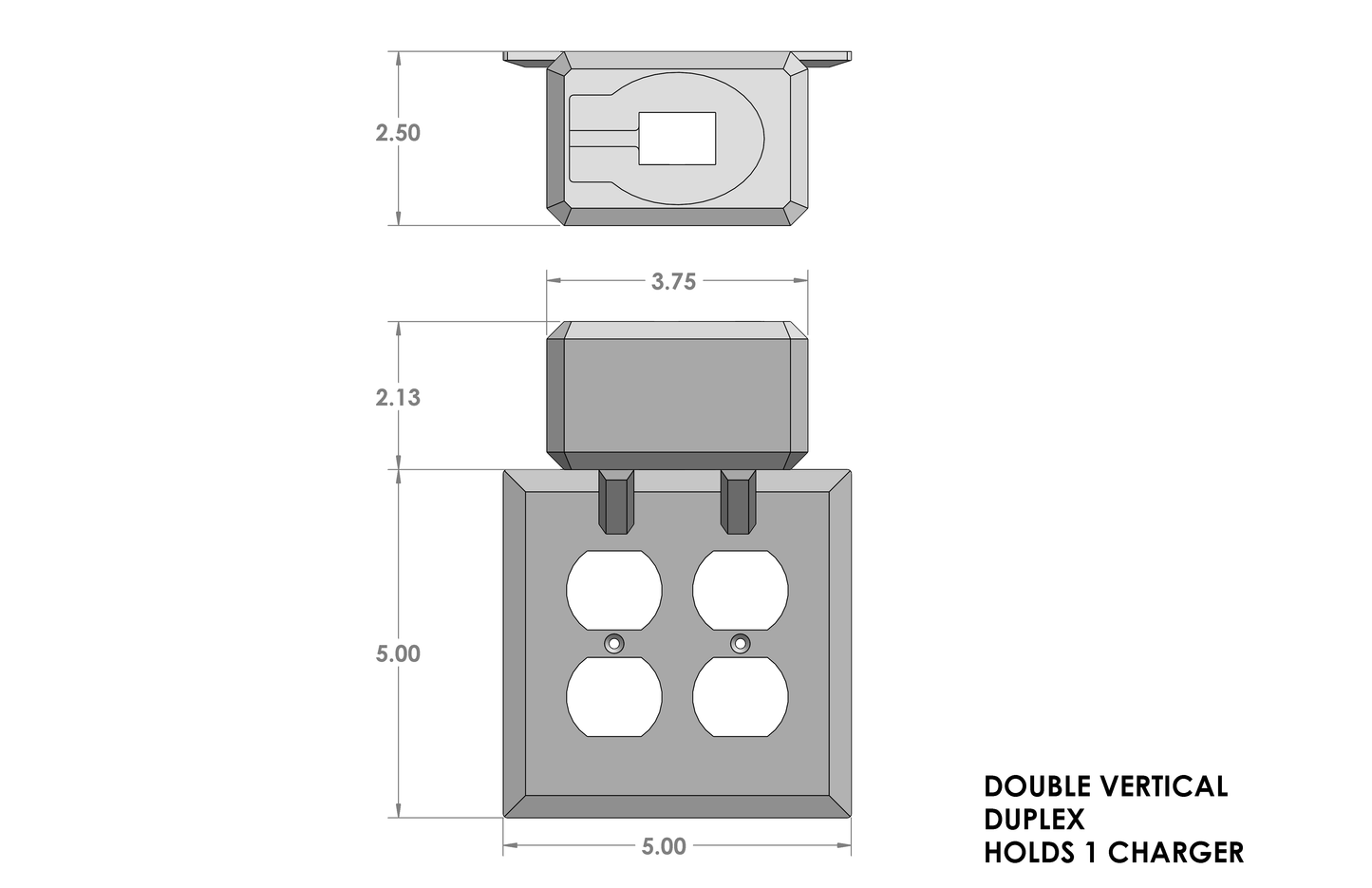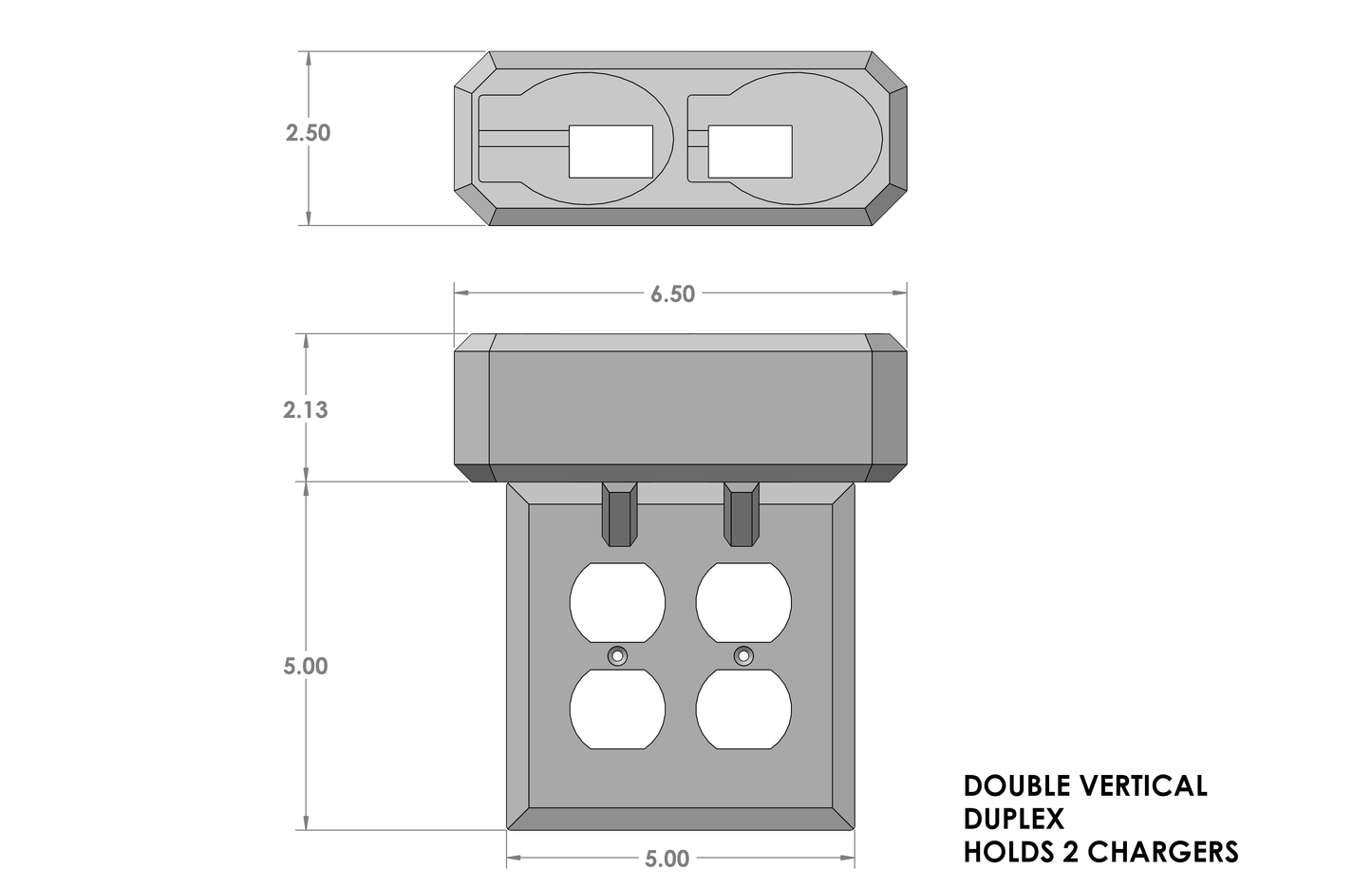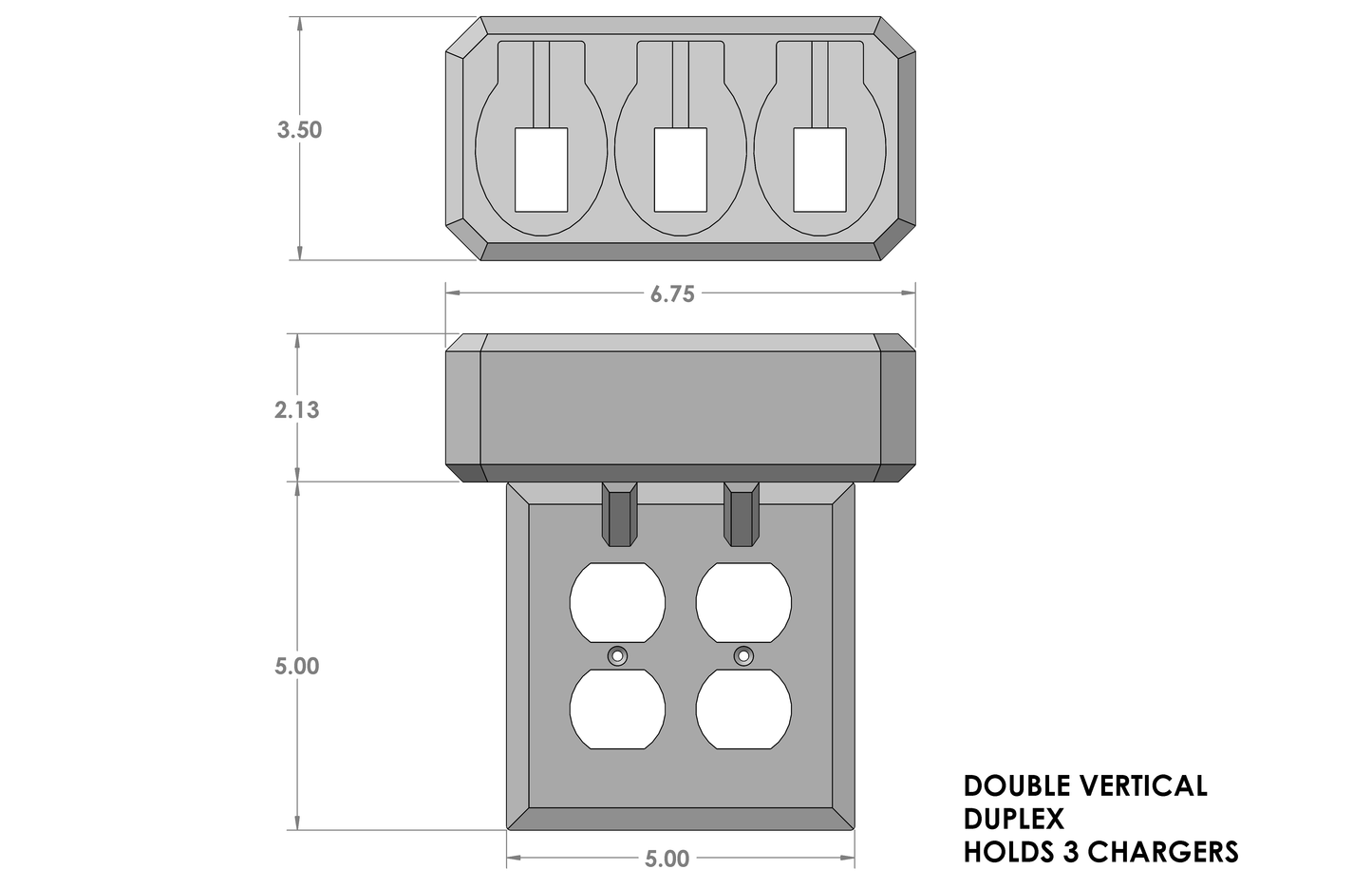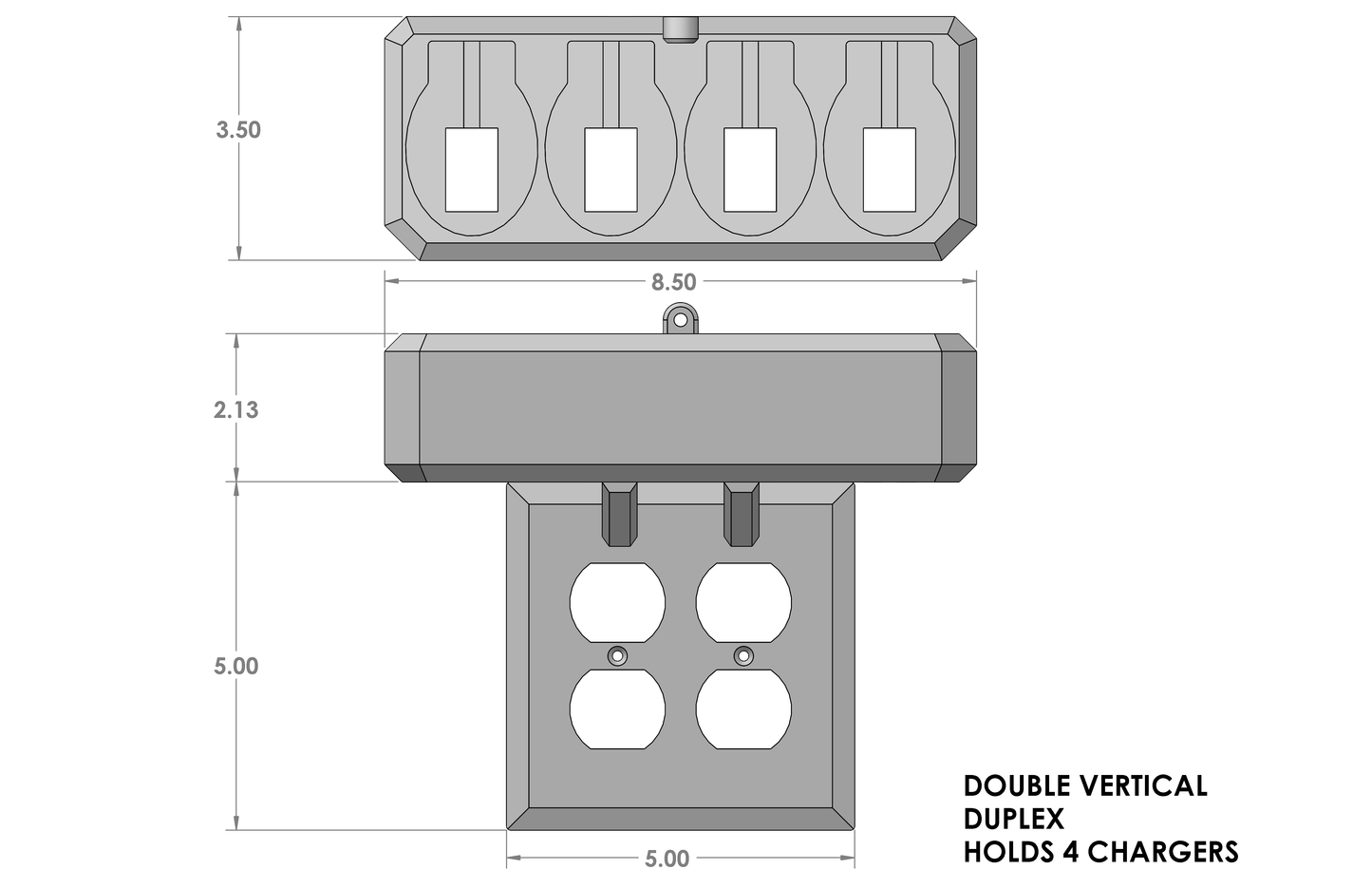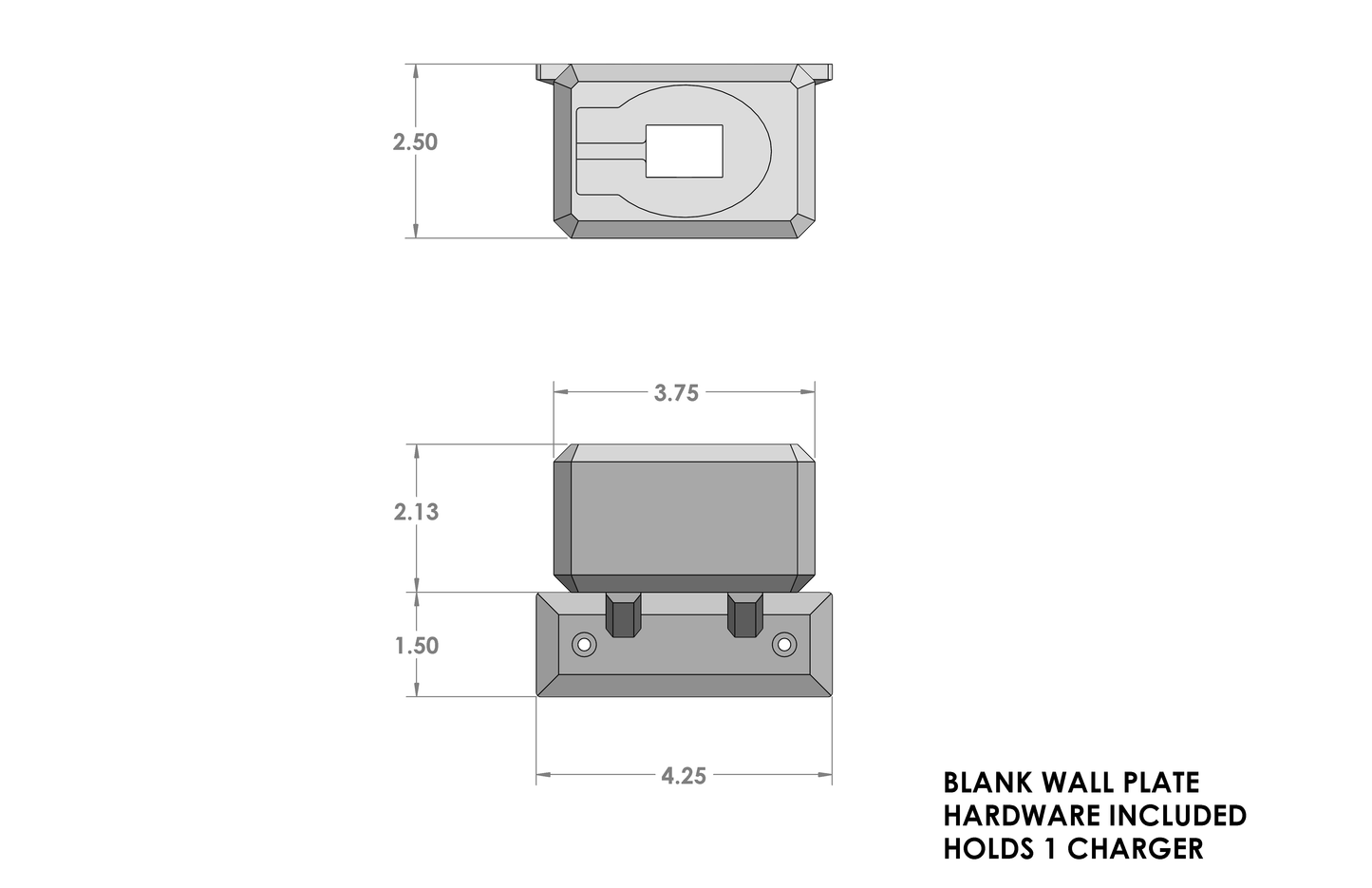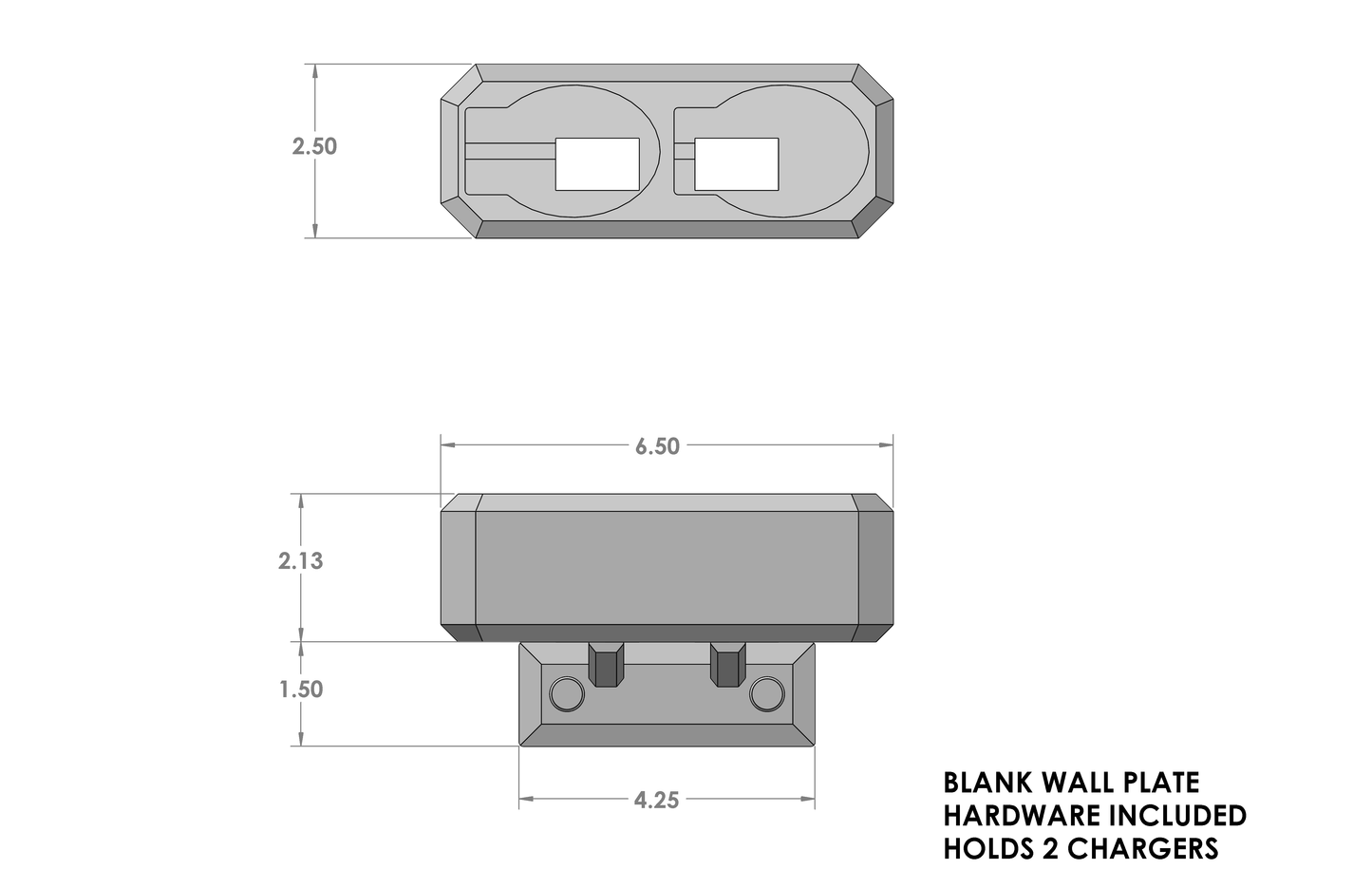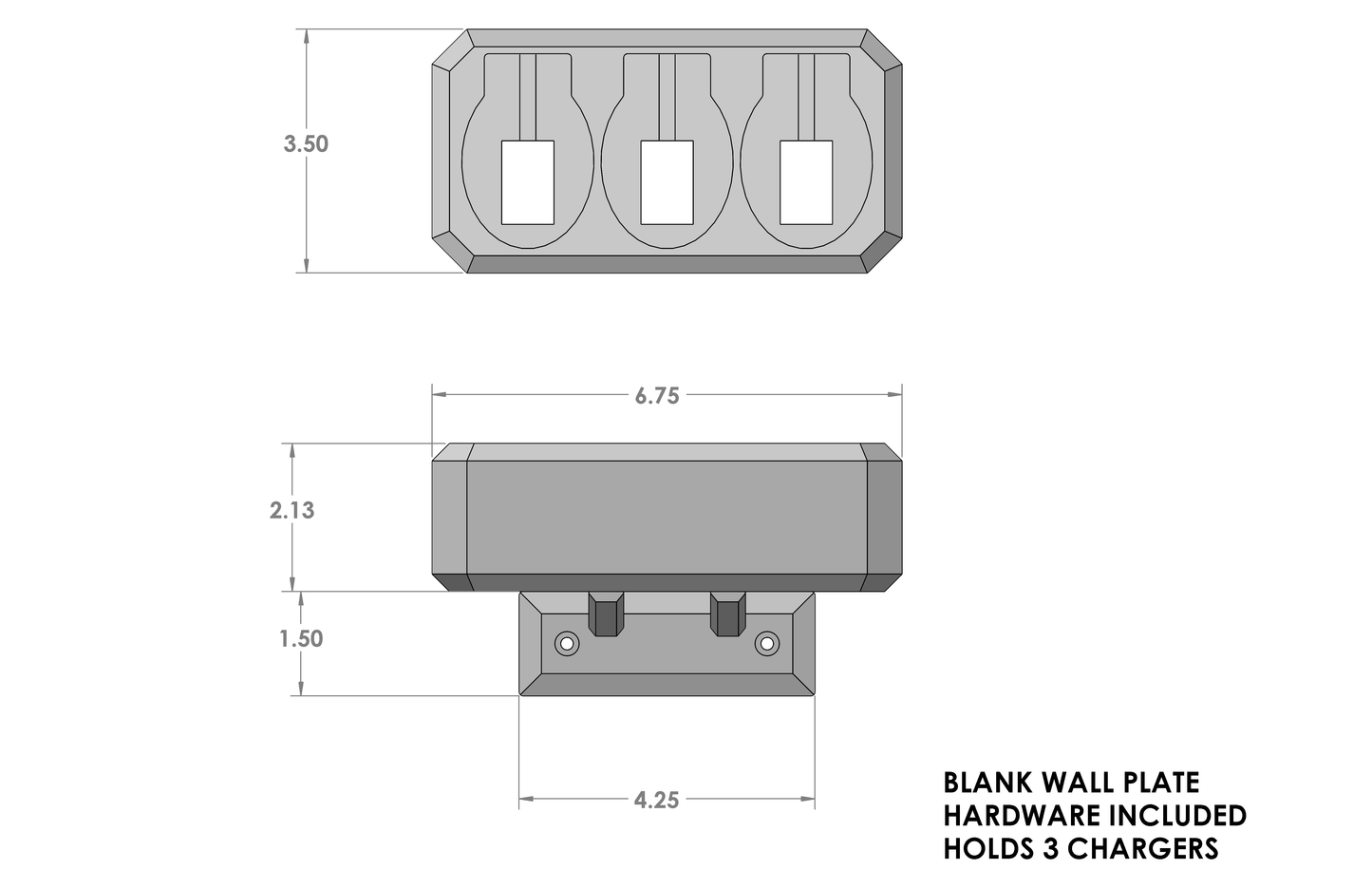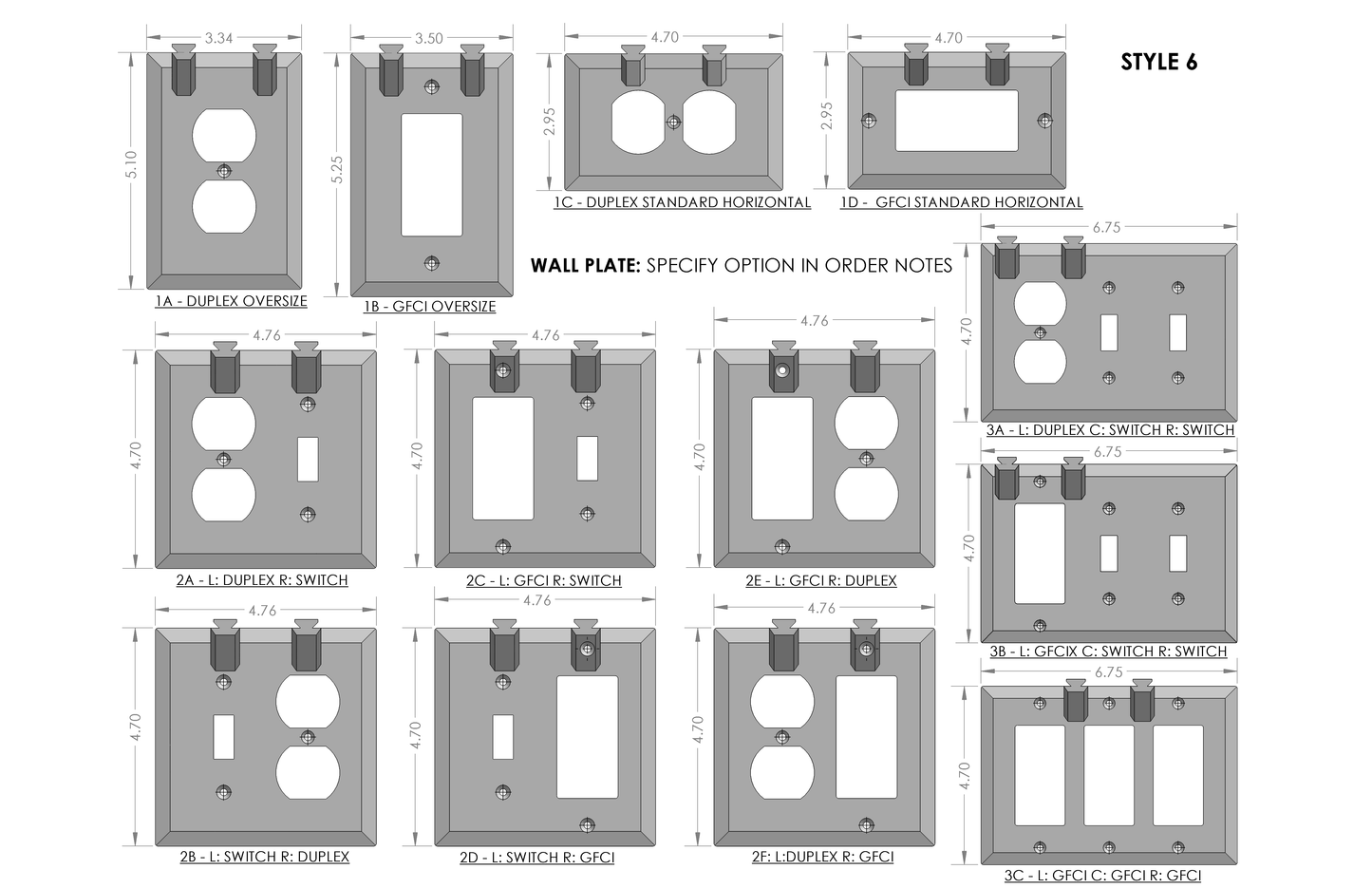 Oral B electric (2) toothbrush wall mount custom
Awesome space saver. Highly recommend!! Thanks so much, Matt.
Genius!
This is such a brilliant product. My three girls share a 30" vanity so every inch of counter space is precious. I also appreciated that Hoyt customized the design to accommodate our medicine cabinet.
Perfect fit for BOTH toothbrushes
Wow, this thing is awesome! The wife hated the two cords stretching along the bathroom wall so I looked to see what solutions there might be. Found Hoyt Design but was hesitant because I couldn't find many reviews though the ones I found were mostly 5 stars. Couldn't believe those were real because who gets all 5 star reviews anymore? Purchased straight from their website, fast shipping, hooked it up, stashed the cords in the space, took off the old wall plate and put this one on and it really cleared up the bathroom. Fit great on the light switch and toothbrushes. That's important when you have a small bathroom with little to no counter space. Wife is really pleased and made me my favorite dinner! Thanks Hoyt.